08.24.2022 NOTE:

Since Docs are only allowed to receive up to 6 CEs online for the March 2023 renewal, this version has closed for registration.
1.23.2022 NOTE:

Registration is NOW OPEN!!
Registration will be open soon for this course however, please note - this physical classes will not be ready to watch until January 24th - after the live LB Payne insurance seminar in January 2022 has concluded.
This course is a recording of LB Payne that was originally presented live January 15-16, 2022 in Louisville, KY
Below are the details from our 2022 LB Payne Insurance Seminar
2022 will feature 5 amazing sponsored speakers to bring you new, relevant and fresh content!
Speakers include:
- Ms. Kristi Hudson - 1 hour - Risky Business
-
*
Dr. Evan Gwilliam - 3 hours - Documenting and Coding like a Pro
-
*
Dr. Chris Anderson - 3 hours - Be proactive about risk management: Real life case studies
- Dr. Jeff Lewin - 3 hours - Navigating the Active Care Maze: Creating a Low-Tech Rehab System
-
*
Dr. Nick Payne - 2 hours - Kentucky Insurance updates
*Course approved for Peer Reviewers
Date & Times:
Saturday January 15, 2022: 9:00am - 5:00pm
Sunday January 16, 2022: 8:00am - 2:00pm
Location:
Holiday Inn - Louisville East
1325 S. Hurstbourne Parkway
Louisville, KY 40222
Click here for the room block link!
New in 2022: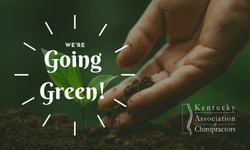 We're going GREEN!! Notes will be available in the handouts section of your account for this event as soon as we receive the notes from the speakers, should you wish to print notes ahead of time.
By registering for and attending the 2022 LB Payne Insurance Seminar convention, I acknowledge:
that exposure to COVID-19 is an inherent risk in any public location where people are present and the KAC cannot guarantee I will not be exposed during my visit,
my shared responsibility to reduce the risk to myself and others, and
I agree to the KAC event policies on behalf of myself and those with whom I am attending and/or traveling.
2022 LB Payne in-person course has been approved by the KBCE for 12 CE hours for general education (Approval #: KBCE376) and 8 CE hours for Peer Reviewers (Approval #: KBCE375)
2022 LB Payne Online course has been approved by the KBCE for 12 CE hours online of general education (Approval #KBCE394) and 8 CE hours for Peer Reviewers (Approval #KBCE396). PACE Course ID: 65190
KBCE Approval #
KBCE397